Treasure Hunting on Karelian Isthmus, Russia (Story 15), page 38
All Metal Detecting Finds To Enjoy
At the last moment, I dug up a few minor relics that could be dated back to the 18th-19th centuries.
Strap Buckle with Traces of Silver Plate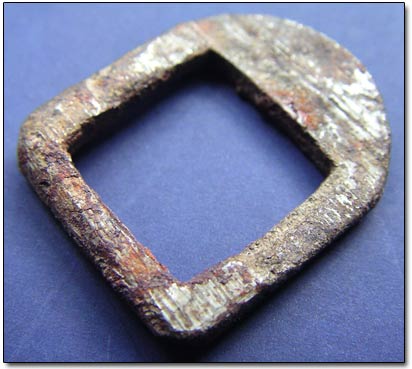 A Fragment of Thin Brass Pendant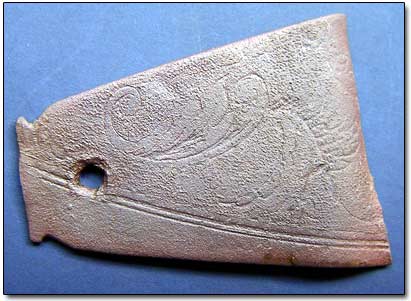 Lead Net Sinker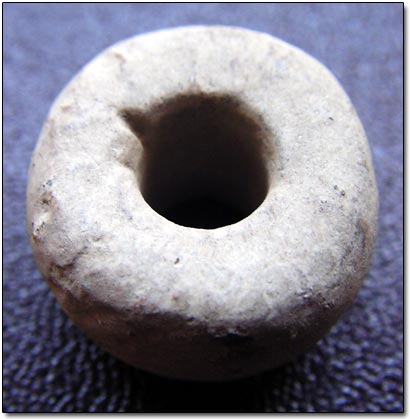 Thin Brass Belt Plate

Surprisingly I did not recover any remains of the medieval cold steel weapons, and dug up only three musket balls of the modern times.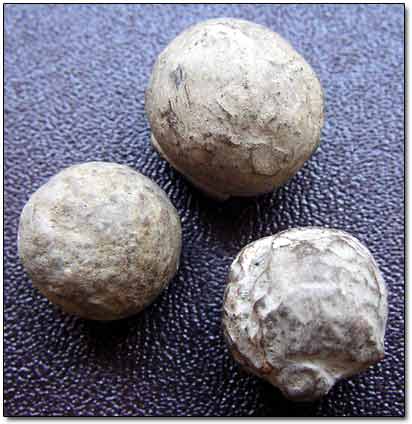 A Pile of Junk as Usual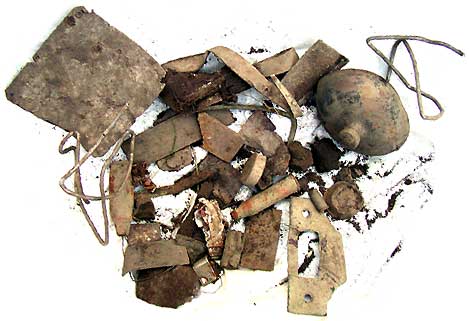 Whether I had a great coin shooting "foray" or an amazing relic hunt, in any case, my metal detecting in Karelia resulted in a fantastic relic discovery and accumulation of nice finds.
All Good Finds I Recovered on My Trip to Karelian Isthmus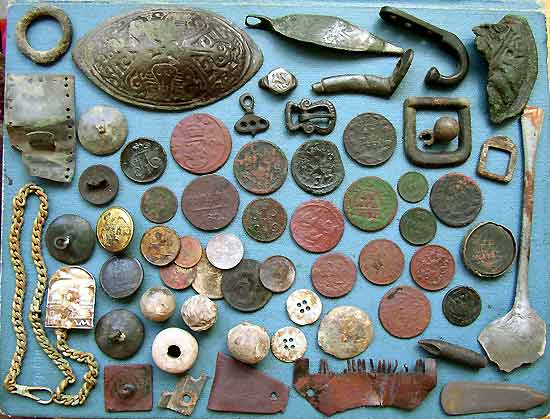 Once again, I got another "virgin" site "under my belt."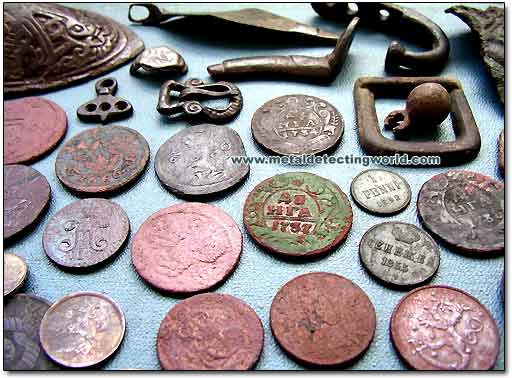 And once again, I proved that even in the area that had been known as unworthy and abandoned by treasure hunters, there could be one "fruitful" spot overlooked by all.
I Busted the Myth!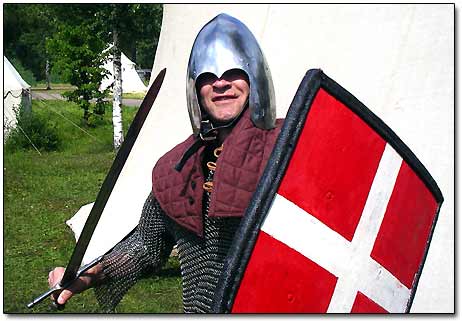 Happy Hunting!
If you would like to recommend this story to everyone, please click the button:
I would greatly appreciate any help from you! If you would like to contribute, please make a donation by using PayPal. Your contribution would help me stay afloat and continue putting an enormous effort in making this web site the most beneficial for everyone!
Number of pages: < Previous | 1 | 2 | 3 | 4 | 5 | 6 | 7 | 8 | 9 | 10 | 11 | 12 | 13 | 14 | 15 | 16 | 17 | 18 | 19 | 20 | 21 | 22 |

| 23 | 24 | 25 | 26 | 27 | 28 | 29 | 30 | 31 | 32 | 33 | 34 | 35 | 36 | 37 | 38 |
Detecting In Russia page | All My Stories Directory | MetalDetectingWorld Home