Metal Detecting in USA
My Treasure Hunting Stories on Cache Hunting, Coin Shooting & Relic Hunting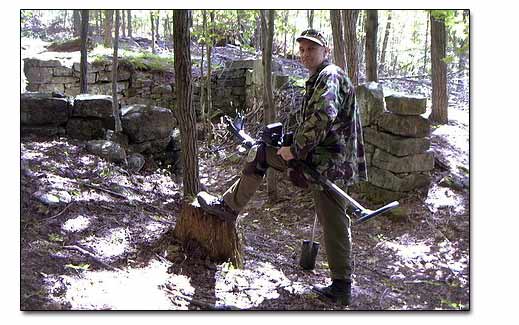 These pages have metal detecting stories and pictures from my treasure hunting experiences in Upstate New York as well as at other locations in the USA. You will see and read about the unique items I found, and the techniques I used to locate them.
More field reports from my metal detecting in the USA will be added in time. There is a lot to this wonderful hobby, and from these stories you will learn some new ideas and tips that will help you successfully detect in your own locations.
Detecting in the North-East USA:
Story 1 - Discovery of 200 Year Old Picnic Grove
Story 2 - Searching For Large Cents In Taconic Mountains
Story 3 - C.A.S.H. Bash Competition Hunt 2005 in Connecticut
Story 4 - Discovery of An Exquisite Bronze Statue in the Ghost Town
Story 5 - Upstate New York Coin Cache Discovery
Story 6 - Metal Detecting in the Large Cents Land again
Story 7 - Detecting with Rodney in Upstate New York
My Latest Article - How To metal Detect Around Cellar Holes Successfully
As the popularity of this hobby grows, more and more people get involved in treasure hunting activities of all sorts such as Colonial, Rev War, 1812 War and Civil War relic hunting, cache hunting and coin shooting. At the same time, urban developments are taking over the "hot spots" for metal detecting thus compelling treasure hunters to put more effort into their research for new potential sites. Plus, unlike any European country, America is fairly young - its history does not go back far. These are the reasons why successful metal detecting in the USA is so challenging.
Fortunately, the technology of metal detecting equipment is improving constantly thus giving treasure hunters an opportunity in revisiting their old sites and still recovering good finds. At the same time, advanced technology requires a more educated approach on part of metaldetectorist in order to understand the Know-How. For example, in Russia, most metaldetectorists still use preset factory programs and hunt without headphones. In the US, treasure hunters have to be more patient, creative, industrious, and persistent to get satisfactory results!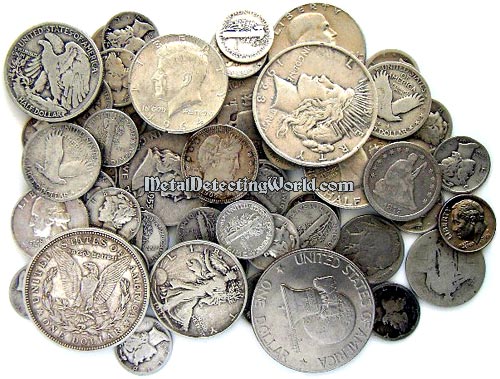 If you would like to recommend this section to everyone, please click the button:
All My Stories Directory page | Secrets For Beginners | Useful Articles page | Metal Detector Reviews Worldwide

MetalDetectingWorld Home